Captain Brand Fouji Type Air Compressor – Our Brand Logo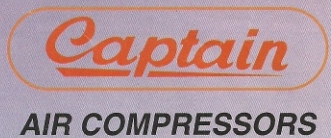 Captain Air Compressors manufactured by the company called Maruti Enterprise is gained solid presence in the market because of it high end quality. The models of this compressor are available in Single Piston as well as Double Piston Air Compressors. These compressors do not have a forked arm for double piston, instead two pistons are embedded into single piston shape. All the parts that are used in Captain Air Compressor are available with us all the time. All the accessories in Captain Air Compressor can be made available directly from us. Captain brand Air Compressors are expensive and are normally used by industrial people. They have a very smooth piston and the compressor body is made from high grade casting.
Contact Us For Price Or Queries. We are located in Mumbai, India
Captain Brand Air Compressor Big Size Model Called As ME-8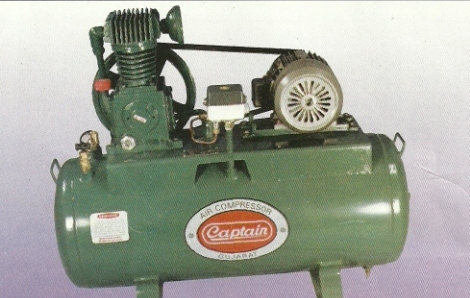 Apart from these sizes there are various other sizes of Air Compressors also available. From 1/2 HP to 10HP Compressors are manufactured by this company. These Air Compressors come with full warranty and service guarantee.
Captain Brand Air Compressor All Models Technical Specifications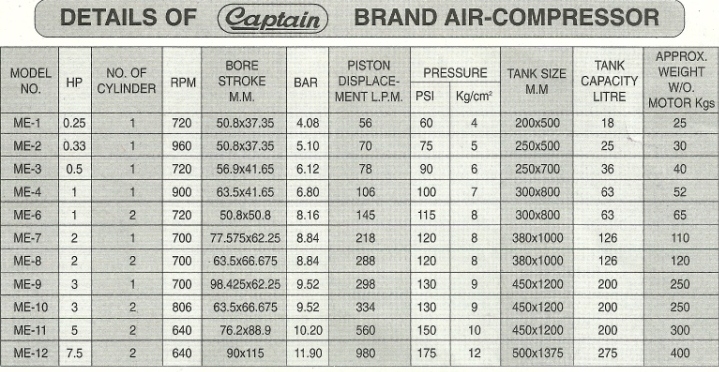 Contact Us For Price Or Queries. We are located in Mumbai, India
No related posts.
Related posts brought to you by Yet Another Related Posts Plugin.
Tags: air compressor, air compressor heads, air compressor machine, air heads, air machine, captain air compressor, captain brand, compressor heads, compressor machine, elgi brand, fouji brand, fouji compressor