Rajdhani Air Compressor Machine
Rajdhani Air Compressor – Our Brand Logo

RAJDHANI people take the service goal of serve users, be responsible for users, satisfy users to offer high quality and perfect service for pneumatic users in each industry.
They are always with time, creating new ideas and innovations in machines, make great efforts for further development and try to develop RAJDHANI to be an International Big Brand.
Rajdhani Brand Air Compressors – India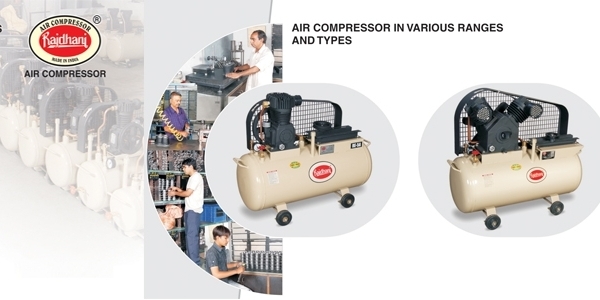 Contact Us For Price Or Queries. We are located in Mumbai, India
A single stage air compressor works using the force of a piston and pressure sensitive valve. It is designed to house one cylinder that compresses air with a single piston stroke. This cylinder is connected to a power supply that provides the force needed to compress the air. It is different from double and multiple stage air compressors because it operates with just the one cylinder and valve.
Single Stage Rajdhani Air Compressor – India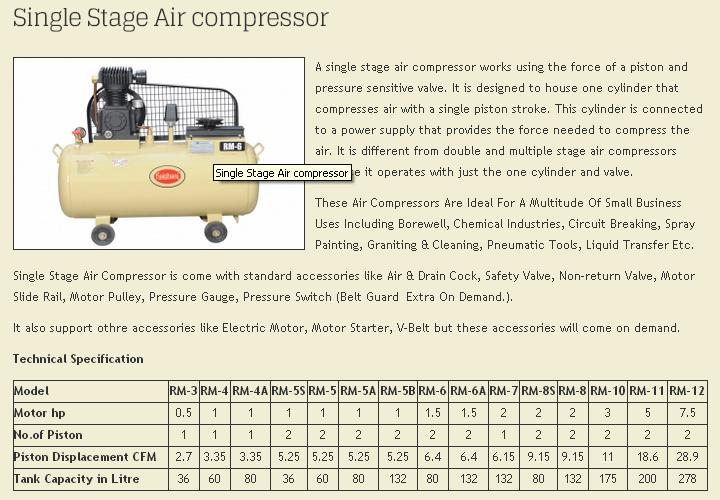 A two-stage air compressor is a heavy-duty air compressor that uses two cylinders. An air compressor is a device that increases the amount of air in a confined space. Confined air builds pressure and generates power for industrial, commercial and personal uses. The two-stage air compressor comes with two pistons. One pumps air from one cylinder to a second cylinder, and this increases the air pressure for generating the amount of power necessary for the equipment.
Two Stage Rajdhani Air Compressor – India