Jay Shakti Heavy Duty Power Press And Shearing Machines, Mumbai, India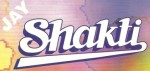 Jay Shakti Power Press are heavy duty power presses for industrial use. They also manufacture shearing machine for heavy duty industrial use and pneumatic and hydraulic Press Brake Machine. Jay Shakti is situated in Rajkot and is a big brand name in most of the metal shaping and cutting machines required in huge industries. The quality of the materials they use are the best and we provide full service for our clients being the agents of Jay Shakti Power Presses in Mumbai, Maharashtra, India. Power Press are used for pressing metal plates to different shapes and sizes and Jay Shakti manufactures Power Presses ranging from 5 Ton to 100 Ton. They have "C" Type Power Press and even the Pillar Type Power Press.
The heavy duty power press machine are available from 5ton to 100 ton capacity. These are built specifically for industrial use of metal cutting and metal shaping.
Jay Shakti Gujrat Rajkot – "C" Type Heavy Duty Power Press Machine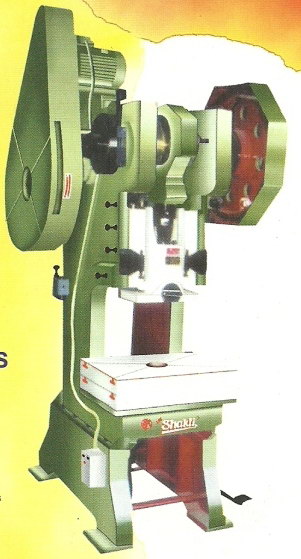 Another model of Power Press is called the Pillar Type Power Press Machine. Shown below is the image for the same.
Jay Shakti Gujrat Rajkot – Pillar Type Heavy Duty Power Press Machine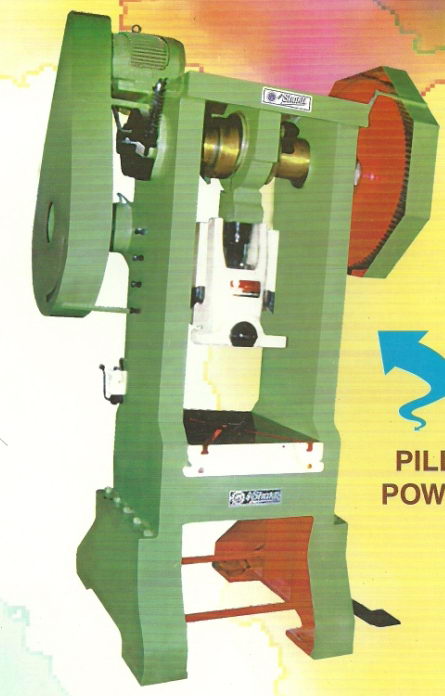 Contact Us For Price Or Queries. We are located in Mumbai, India
Power Press Specifications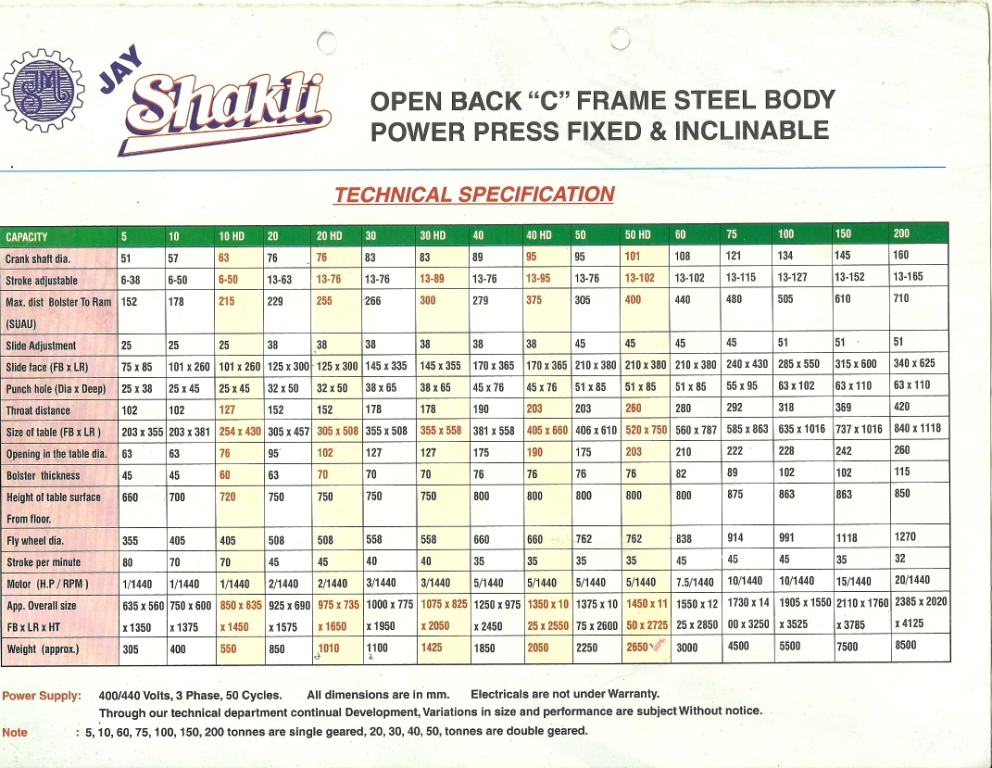 Jay Shakti also manufactures Pneumatic and Hydraulic Press Brake Machines
Jay Shakti Gujrat Rajkot – Pneumatic Hydraulic Press Brake Machine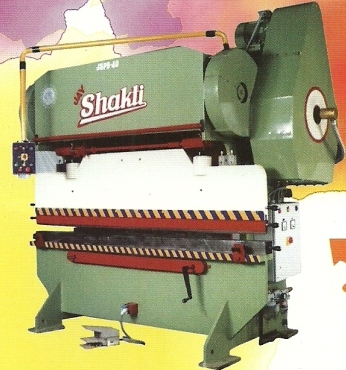 Jay Shakti manufactures over crank and under crank Shearing Machines too.
Jay Shakti Gujrat Rajkot – Heavy Duty Over Crank Under Crank Shearing Machines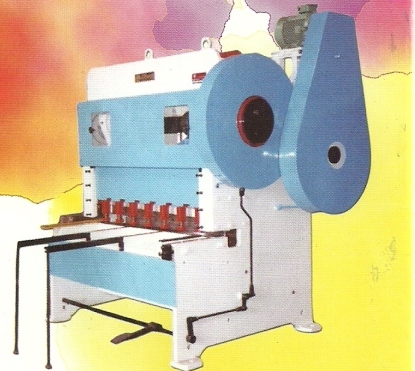 Contact Us For Price Or Queries. We are located in Mumbai, India