We have become distributors of KUBER Brand Power Press machine. Its heavy duty press and is exactly same in quality as RAJESH Press machine.
Find below the photos and specification sheet for the Power Press machine. We normally keep 10 Ton HD (heavy duty) in ready stock.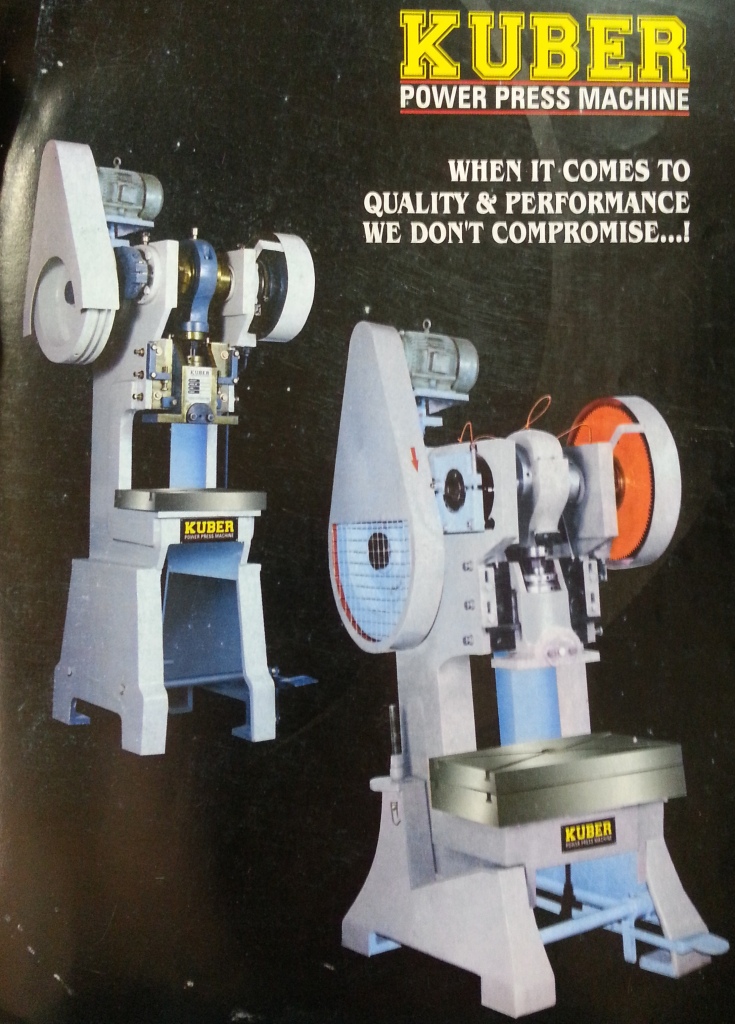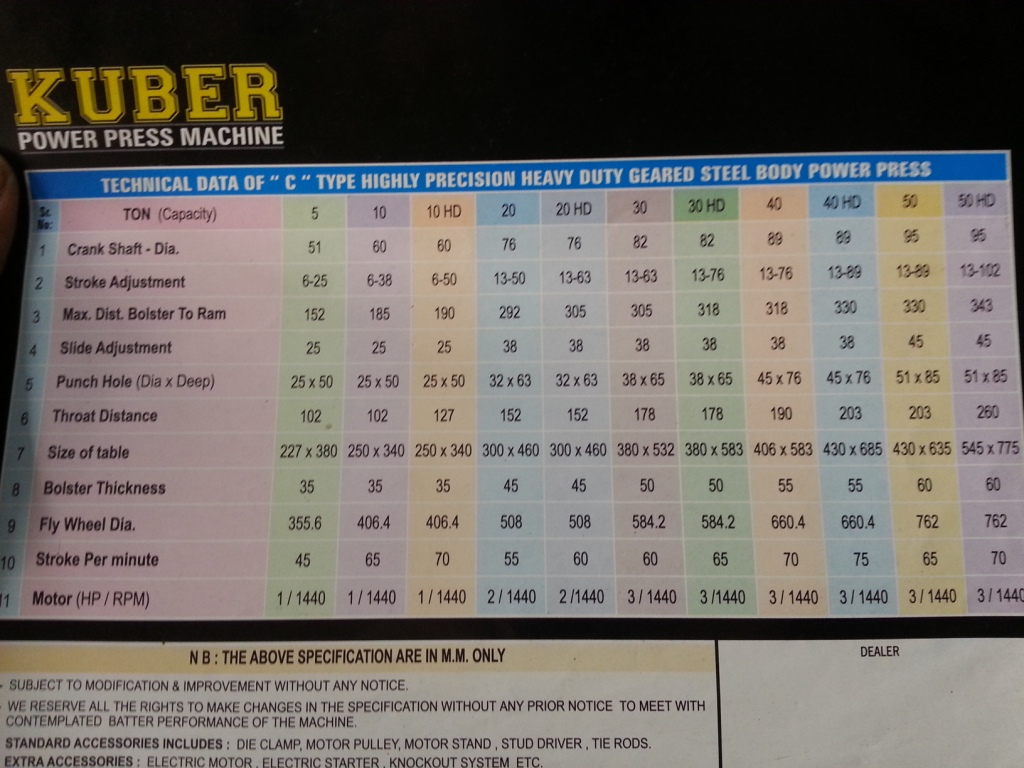 Given below is actual photo of 10 Ton heavy duty press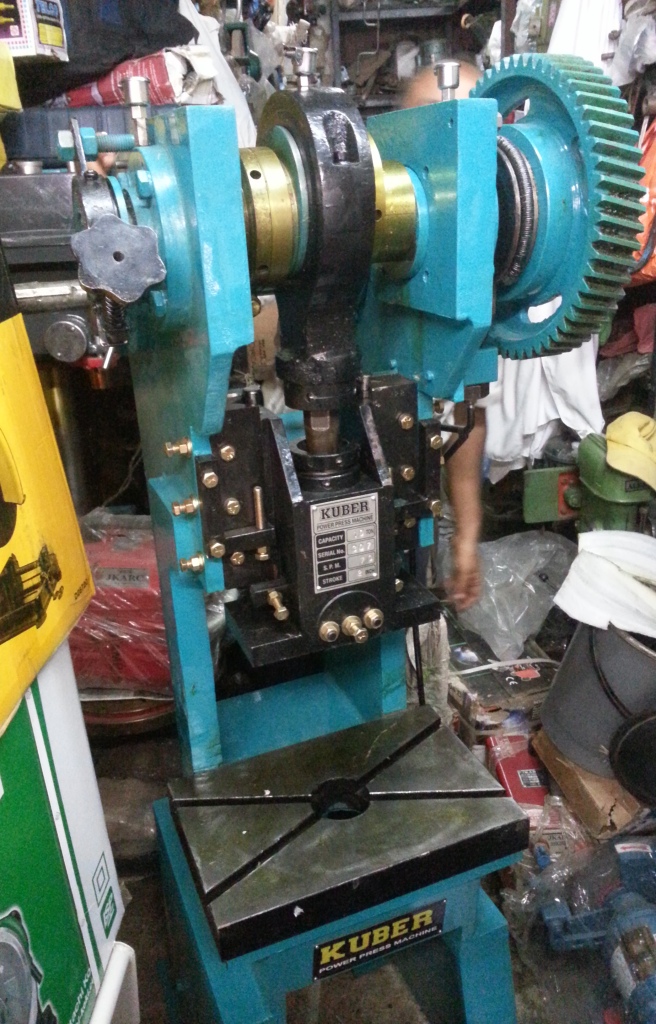 No related posts.
Related posts brought to you by Yet Another Related Posts Plugin.