Tapex Brand Drilling And Tapping Machine, Mumbai, India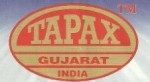 Tapex is the brand of Gujrat and is a Registered and well known company for drilling and tapping machine. Their Tapping machine have amazing accuracy and perfection.
Contact Us For Price Or Queries. We are located in Mumbai, India
We offer Tapping Machine that are widely used for their high load bearing capacity. Materials are obtained from trusted vendors, and these machines are constructed and are resistant to wear and tear and corrosion and have longer service life. Easy to install, these machines are available in different models and specifications to meet the variegated application needs of clients.
Tapex Brand Drilling And Tapping Machine 6mm and 12 mm tapping capacity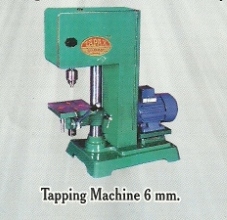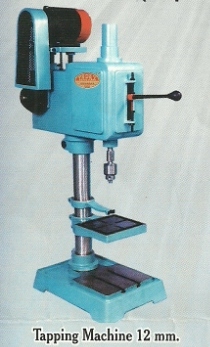 Out of various special purpose machine tools, drilling and tapping machines are very much used in automotive industry – Also Drilling & Tapping Machine can be designed and developed as per customer requirement.
These Machine are with features like hydraulic part clamping, part seat check, cycle selector switch with interlock for 2, 3 & 4 cylinder crank case, locator pin breakage safety interlock and VFD for drilling spindle rotation.
Tapex Brand Drilling And Tapping Machine 12mm heavy and 25 mm Tapping capacity machine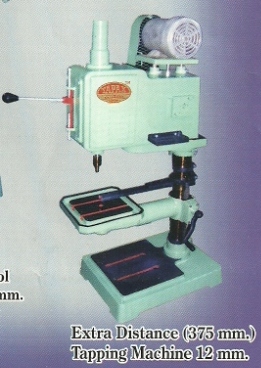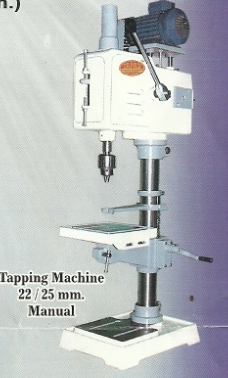 Tapex Brand Drilling And Tapping Machine Specifications Of All Sizes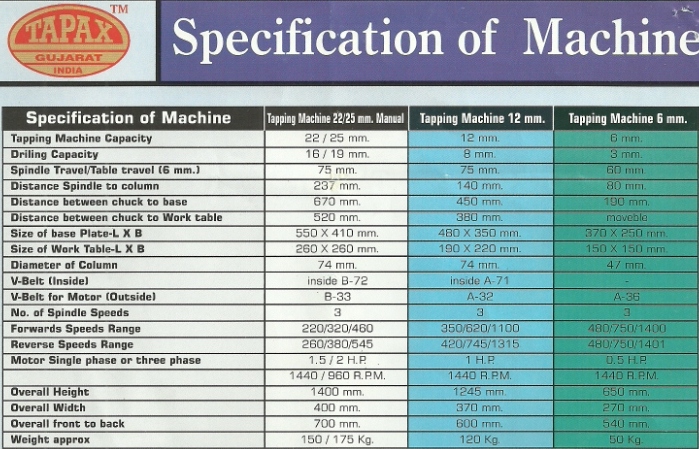 Contact Us For Price Or Queries. We are located in Mumbai, India