We at Merchant Machinery Mart are suppliers of all kinds of trolleys and wheel barrows in all kinds of industries. Mostly these troleys are used massively in construction business, hospitals, railway stations, airports etc and we arrange for supply of these at very early time with very competitive rates. Below is the full range of all kinds of trolley like single cylinder trolley, double cylinder trolley, drum trolley, pallet trolley, drum lifters, platform trolley, wooden trolley, workshop trolley, folding trolley etc and many kinds of wheel barrows too. The quality of the material used is one of the best non corrosive materials.
Below are the images of all kinds of Trolleys and Barrows we can supply. Each of them have a code number so please place order or inquire using these code numbers. Mostly as many as quantity of any kind of trolley can be arranged for within a week if there are no pending orders.
This first image contains single wheel barrow, double wheel barrow, box type wheel barrow and narrow wheel barrows.
Single Wheel Barrow, Double Wheel Barrow, Box Type Wheel Barrow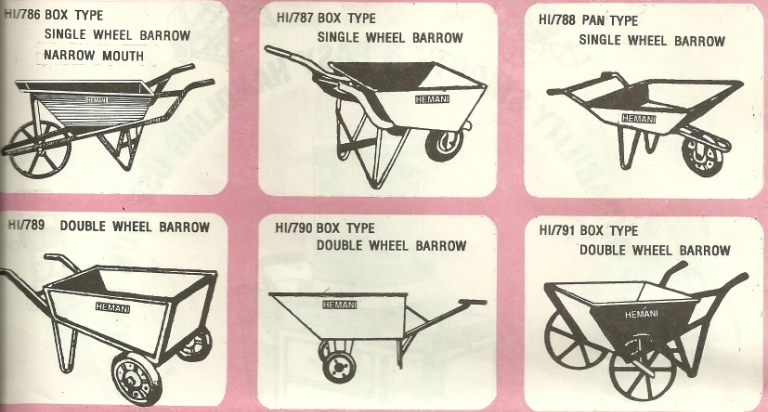 Contact Us For Price Or Queries. We are located in Mumbai, India
Tipping Wheel Barrow, Tray Trolley, Confectionary Trolley, Heavy Wheel Barrow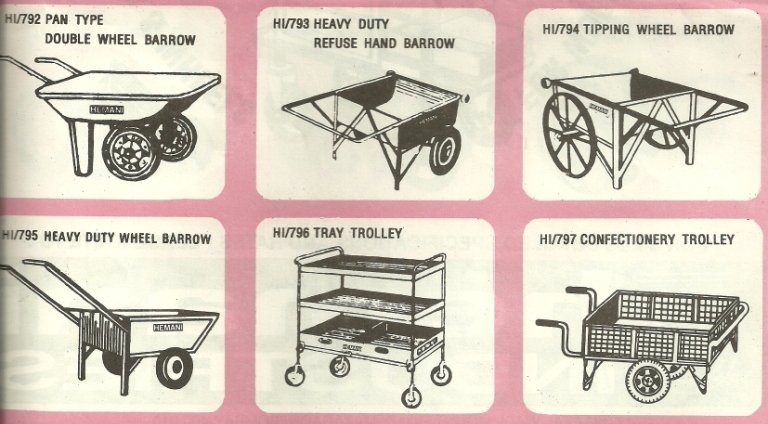 We have various kinds of trolleys like the cylinder trolleys for single and doubel cylinders, drum trolley for single and double drums, shovels, drum lifters, steel pallets, pallet trolley etc.
Single Cylinder Trolley, Double Cylinder Trolley, Drum Trolley, Drum Lifter, Shovels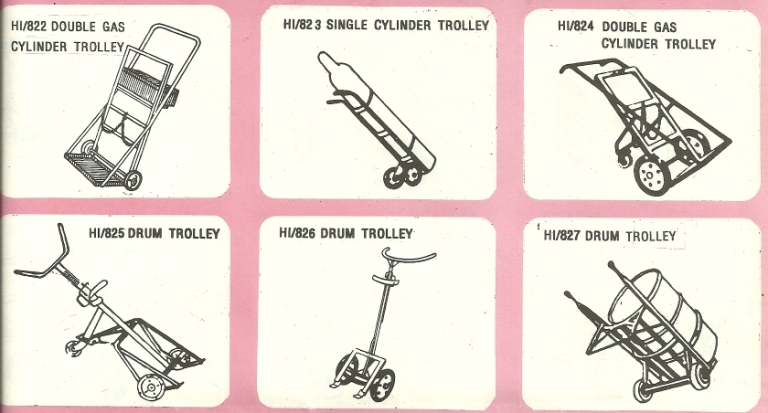 Single Cylinder Trolley, Double Cylinder Trolley, Drum Trolley, Drum Lifter, Shovels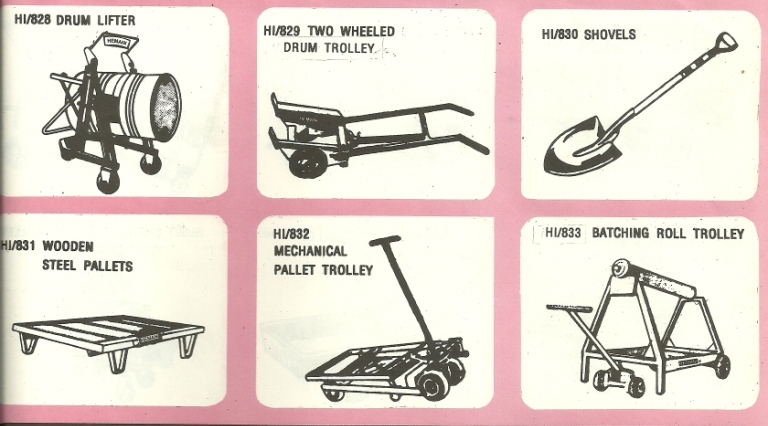 Contact Us For Price Or Queries. We are located in Mumbai, India
Card Can Trolley, Wooden Trolley, Tubular Trolley, Platform Trolley, Box Trolley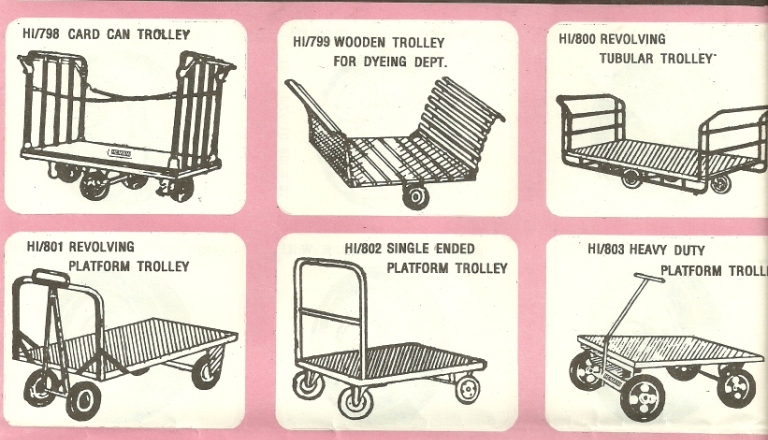 Workshop Trolley, Folding Box Trolley, Revolving Trolley, Platform Trolley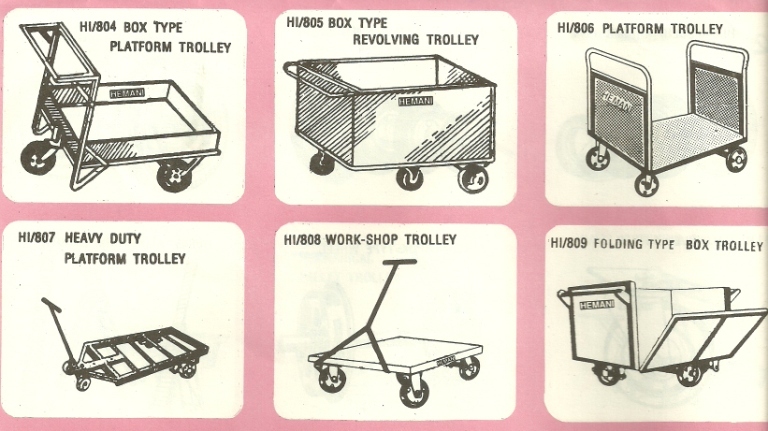 Tilting Trolley, Cement Trolley, Luggage Trolley, Pipe Crate Trolley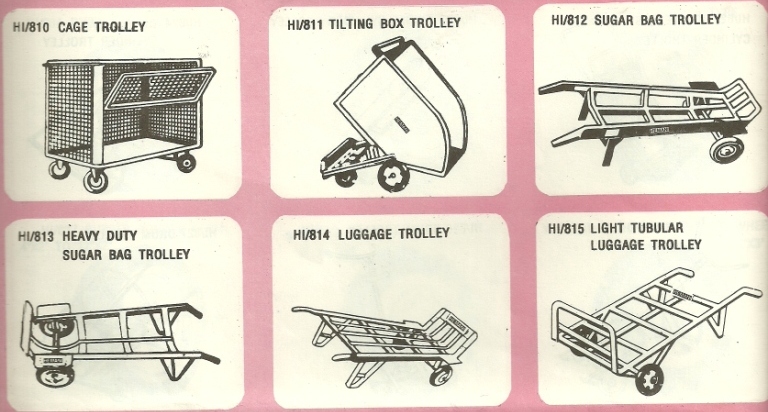 Canteen Service Trolley, Battery Trolley, Wooden Hand Cart, Luggage Trolley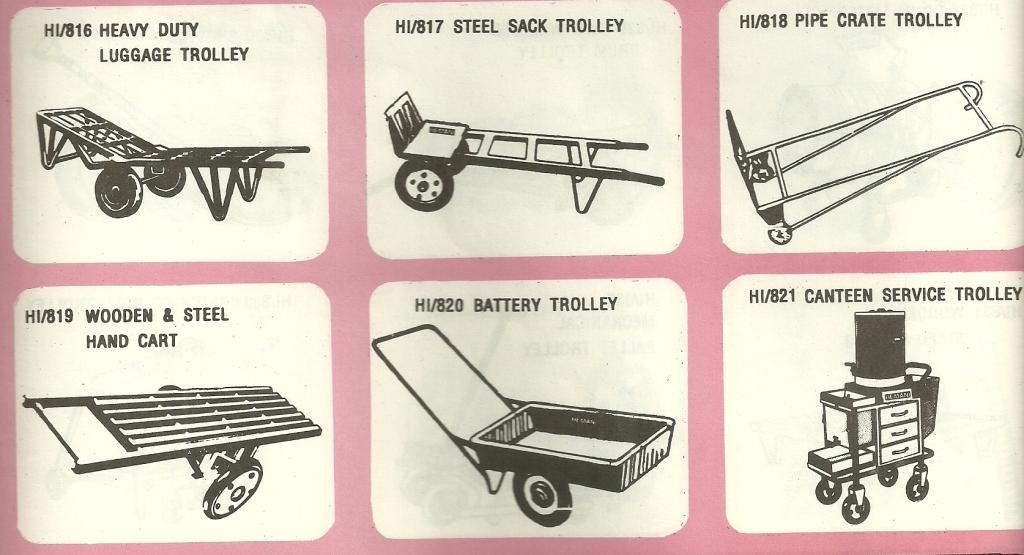 Merchant Machinery Mart
Address: 110/116, Chimna Butcher Street, Parda Cottage, Null Bazar, Mumbai 400003, India
Ph. No.: +91-22-23462379 +91-22-23464459
Mobile No.: +91-9769902410 +91-9869030257
Fax No.: +91-22-23464459
Email: merchantmachinery@gmail.com