Drill Machine And Radial Drill Machines
We are authorized dealers of PRASHANT Brand pillar drill machines and PANCHAL Brand pillar drill machines. We supply all kinds of drillmachines complete with motor fitting and accessories. Prashant and Panchal are both high precision high quality drill machines manufactured in Gujrat. We have the authorized dealership of these brands since past 25 years and counting.
Given below are the various models along with specification sheets for both these brands of pillar drill machine. In Prashant brand you will find useful models of 20-25mm and 25-32 mm light and heavy for various prupose.
Please click on "Read more" buttons below to see in detail the specifications and photos for pillar drill machines.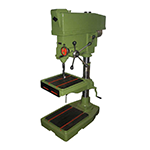 Prashant Heavy Duty Pillar Type Drill Machine, Mumbai, India – Our Logo Prashant is a very big brand and a trademark registered company in manufacturing heavy duty pillar type drilling machines. They are operating from Bhavnagar, Gujrat and have created a niche in manufacturing of Drill Machines. Merchant Machinery Mart are the only exclusive agent […]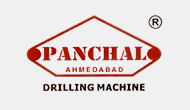 Panchal Drill Machines – Panchvati Engineering Works – Our Brand Logo Panchal Ahmedabad also known as Pachvati Engineering Works is a name know all over India and Merchant Machinery Mart are the agents of Panchal Drill Machines in Mumbai, India over 25 years now. The proprietor Mr. Khozema Merchant has very friendly terms with Panchal […]