Automobile And Garage Tools
We have established a name in the automobile industry with our products. We have authorised dealerships of FOUJI air compressor, Arit brand air compressor, Everest Brand car washers, Captain Brand car washers, Pneumatic greaser machines, trolley jacks, hydraulic jacks etc.
Our main aim is to provide one stop shop for clients need of automobile equipment. High quality air compressor machines like Fouji brand air compressor in Mumbai and high quality pneumatic greaser machines and car washer and car cleaning equipments all are available with us. In air compressors we keep ready stock of sizes from 0.5hp to 7.5hp. All our air compressors are fitted with crompton greaves electric motor.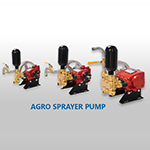 ARIT Brand car washers and scooter washers are growing at a rapid rate in the market. With its excellent sturdy body and the inlet outlet chambers made of unbreakable mild steel these pumps are growing fast in popularity. The pressure is excellent for various use like car washing, gardening, floor and building washing etc. All […]