Pillar Drill Machine, Bench Drill Machine, Gujrat Drill Machine – Prashant Brand
Prashant Heavy Duty Pillar Type Drill Machine, Mumbai, India – Our Logo

Prashant is a very big brand and a trademark registered company in manufacturing heavy duty pillar type drilling machines. They are operating from Bhavnagar, Gujrat and have created a niche in manufacturing of Drill Machines. Merchant Machinery Mart are the only exclusive agent of Prashant Drilling Machines all over Mumbai and Maharashtra. We have the exclusive distribution rights for this brand of Drill Machine for over 15 years now and this Drill Machine is our main product.
We have a great distribution of these machines in Nasik, Kohlapur, Nagpur, Goa and Mumbai.
Contact Us For Price Or Queries. We are located in Mumbai, India
We deal in all and every kind of Pillar Drill Machines, Bench Drill Machine, Long Spindle Pillar Drill Machine, Gujrat Make Precision Drill Machines. We also have lighter fabrication work related drill machine. We have agancies of Big Brand Like Prashant, Panchal, KMP Panchal for pillar drilling machines. Out drill machines will come with full warranty as well as we would provide any kinds of service for any spares related issues. Drill Machines and Pillar Drill Machines is our niche products.
Given below are the various models available with us ready stock
---
20MM – MT2 Prashant Pillar Drill Machine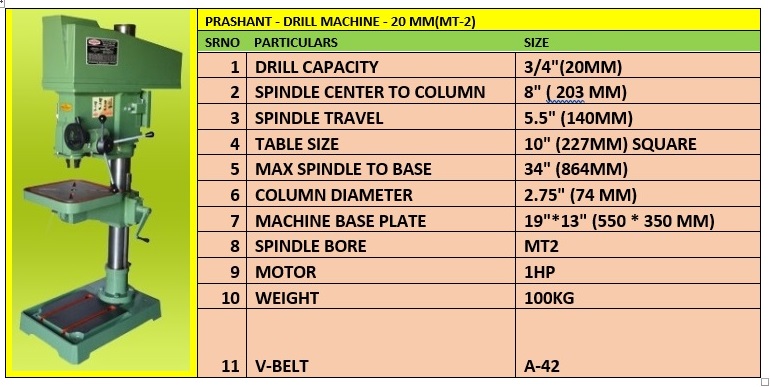 20-25MM – MT3 Prashant Pillar Drill Machine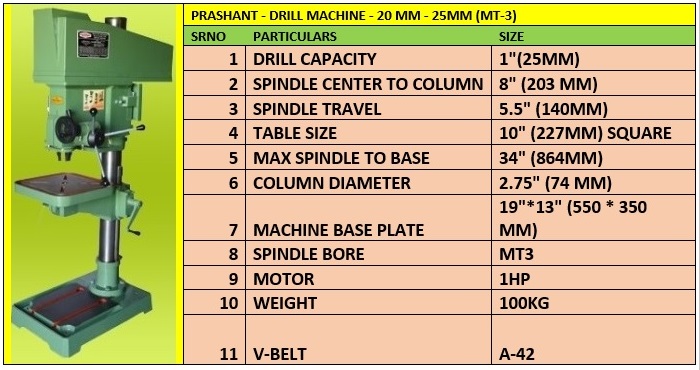 25MM – MT3 HEAVY Prashant Pillar Drill Machine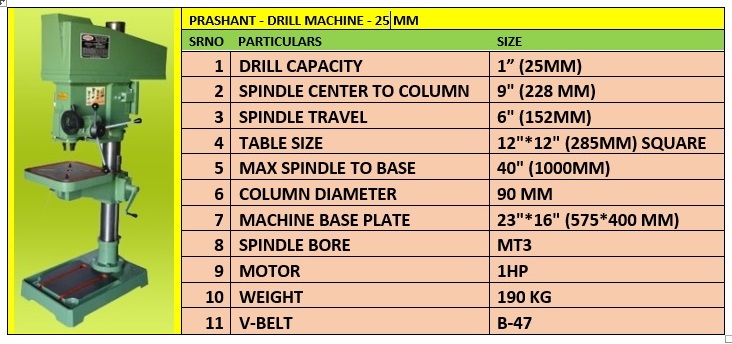 32MM – MT4 Prashant Pillar Drill Machine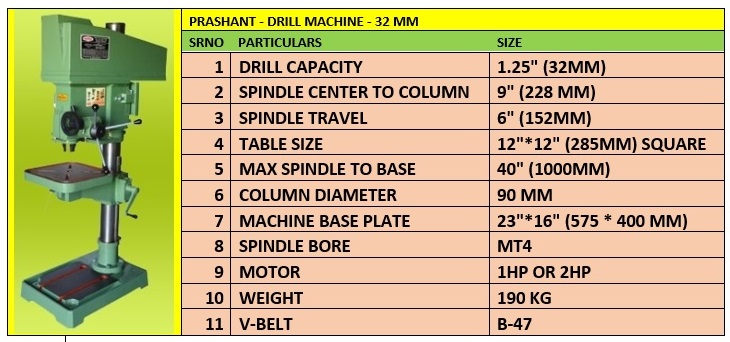 38MM – MT4 Prashant Pillar Drill Machine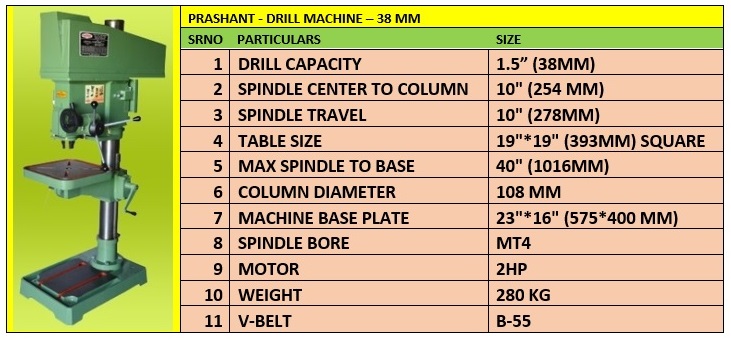 We are also agents of Panchal Drill Machines. We would be happy to help you answer any of your questions. You could Contact us via phone call or email Visit our Contact Page.