Hydrobend Brand Hydraulic Pipe Bending Machine – Our Logo



Hydrobend is a famous brand when it comes to hydraulic items. They are manufacturers of hydraulic pipe bending machines. These machines are pump type machines and are used for bending pipes. They also manufacture Hydraulic Power Presses. We at Merchant Machinery Mart are the stockist for these pipe bending and hydraulic press machines. WE are the prime agent in Mumbai who stocks Hydrobends products. We also have various sizes dies for pipe bending. It comes with guarantee and it has pipe bending dies of various sizes ranging from 3/8″ to 1″, 1/2″ to 2″ and 1/2″ to 3″.
Hydrobend is a ISO certifies product in the field of hydraulic machines and the hydraulic pipe bending machine is the most sold machine of hydrobend brand by us. The quality of bending these pipe bending machine guarantee is difficult to get from anywhere else. The perfection of bending without any depressions on the bended pipe is the true mark of a quality hydraulic pipe bending product. We keep these machines in stock and supply all over India from Mumbai. They have motorized hydraulic pipe bending machine and also machines with dies in cast and steel or for bending class A pipes, or Class B Pipes or Class C Pipes.
Contact Us For Price Or Queries. We are located in Mumbai, India
We also have hydraulic hand operated pipe bending machine in imported quality. This too is of excellent quality. Some images and specifications are given below
Imported Heavy Duty Hydraulic Pipe Bending Machine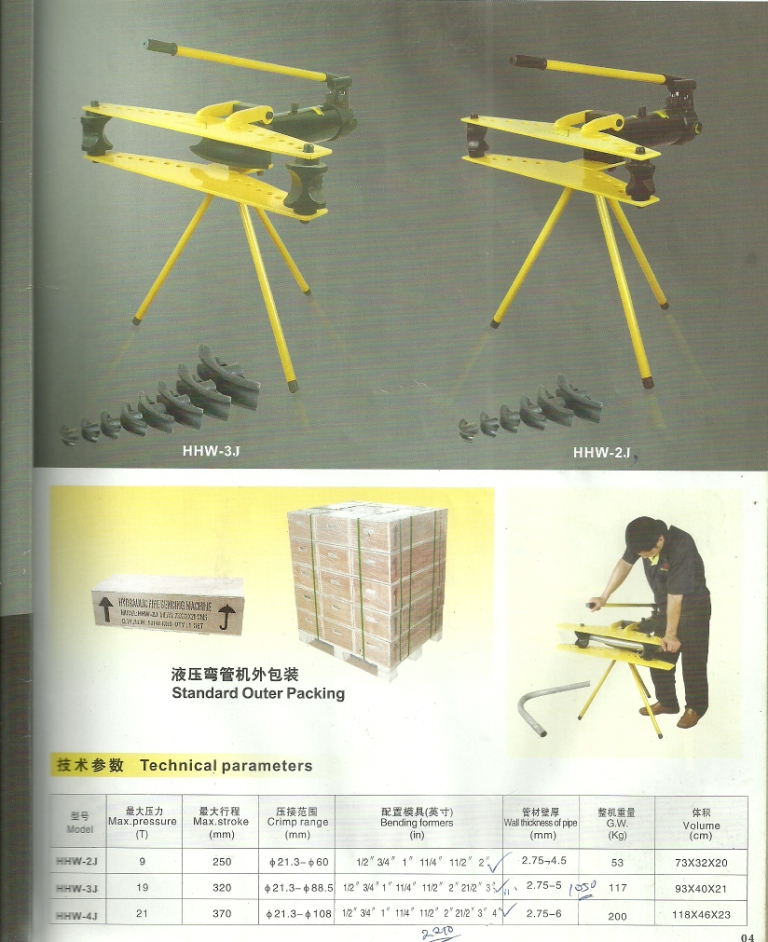 Imported Brand Hydraulic Pipe Bending Machine – Pipe Bending Machine And Dies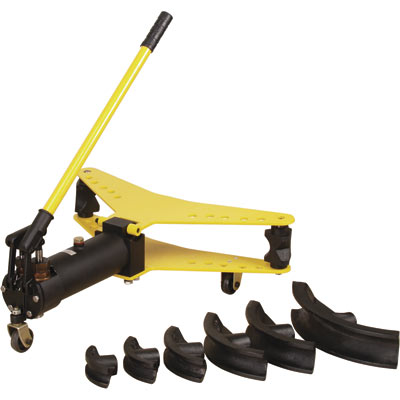 Hydrobend Brand Hydraulic Pipe Bending Machine – Pipe Bending Machine Stand Type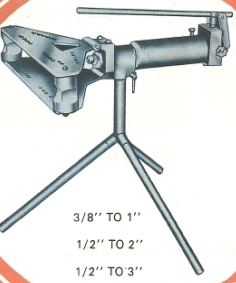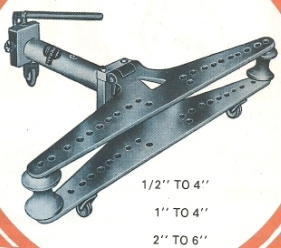 Contact Us For Price Or Queries. We are located in Mumbai, India
Hydrobend Brand Hydraulic Pipe Bending Machine – Motorized Pipe Bending Machine


Hydrobend Brand Hydraulic Pipe Bending Machine – Conduit Pipe Bending, Degree type Mechanical Pipe Bending, Mini Bench Type Conduit Pipe Bending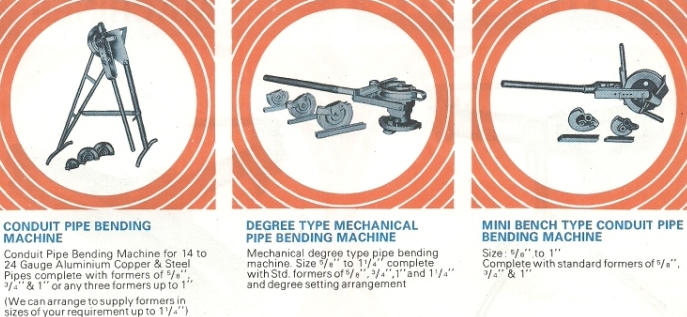 Hydrobend Brand Hydraulic Pipe Bending Machine – Technical Specifications




Hydrobend Brand Motorized Hydraulic Pipe Bending Machine – Technical Specifications






Contact Us For Price Or Queries. We are located in Mumbai, India