Bevel and hypoid gears may be used to transmit power between shafts at practically any angle and speed. The particular type of gearing best suited for specific job, however depends on the mounting and the operating conditions
Types of Bevel Gears:
Bevel gears are conical gears, that is ,gears in the shape of cones, and are used to connect shafts having intersecting axes. Hypoid gears are similar in general form to bevel but operate on axes that are offset, straight-tooth type or of the curved toot type. The latter type includes spiral bevels, Zerol bevels, and hypoid bevels. The following is a brief description of the distinguishing characteristics of the different types of bevel gears.
Straight bevel gears:
The teeth of this most commonly used type of bevel gear are straight but their sides are tapered so that they would intersect the axis at a common point called pitch cone apex if extended inward. The face cone elements of most straight bevel gears, however are now made parallel to the root cone elements of mating gear to obtain uniform clearance along the length of the point inside the pitch cone. Straight bevel gears are easiest to calculate and are economical to produce.
Straight bevel gear teeth may be generated for full length contact or for localized contact. The latter are slightly convex in length wide direction so that some adjustment of the gears during assembly is possible and small displacements due to load reflections can occur without undesirable load concentration o the ends of the teeth. This slight lengthwise rounding of the tooth sides need not be computed in the design but is taken care of automatically in the cutting operation on the newer types of bevel gears
Contact Us For Price Or Queries. We are located in Mumbai, India and are a sister concern company of Merchant Machinery Mart
Engineering Gears – Bevel Gears Manufacturers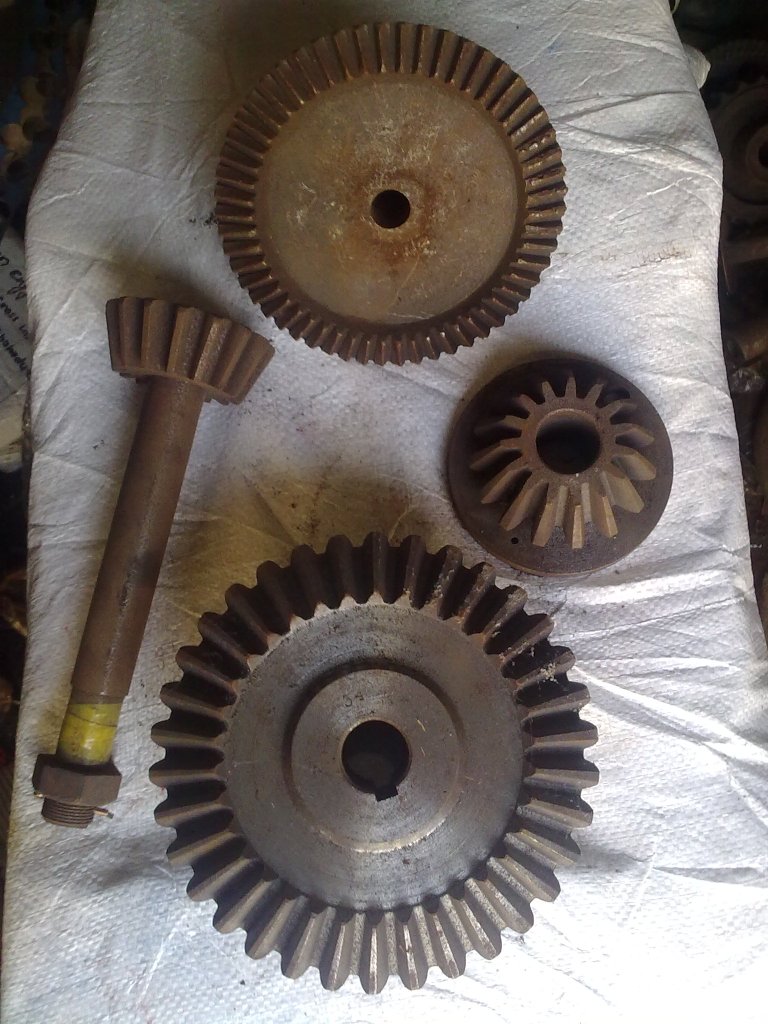 Engineering Gears – Bevel Gears Manufacturers Precision Gears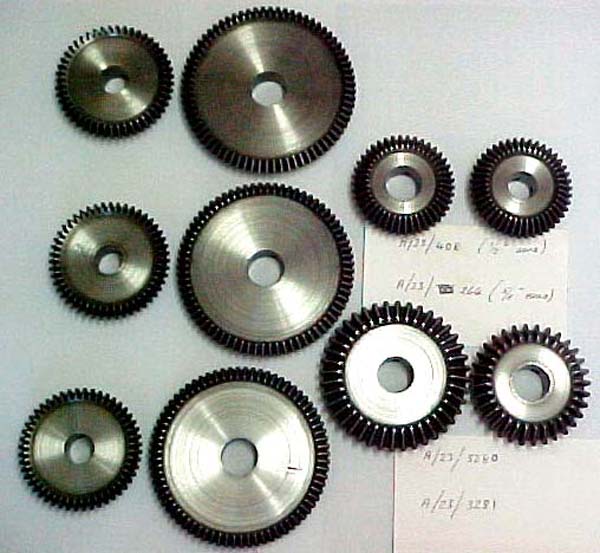 Bevel Gears Manufacturers, Engineering Gears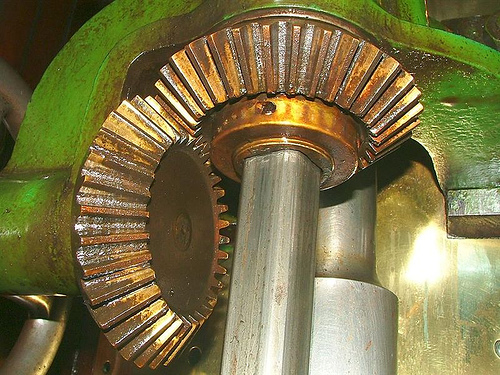 Bevel Gears Manufacturers, Engineering Gears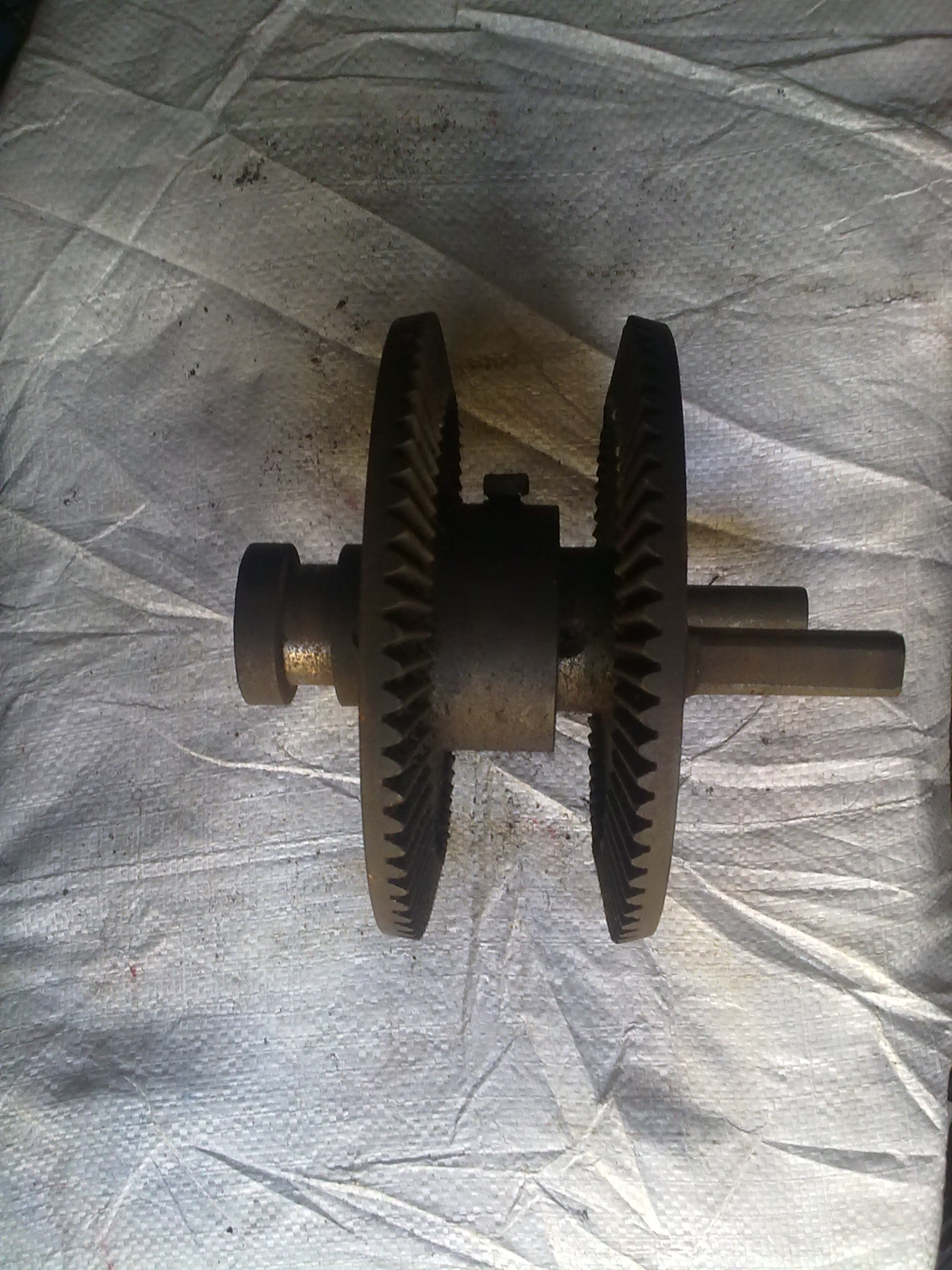 Bevel Gears Manufacturers And Dealers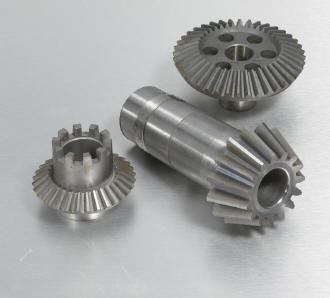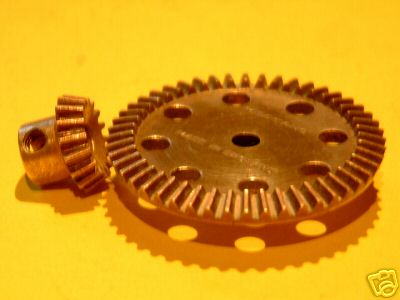 Contact Us For Price Or Queries. We are located in Mumbai, India and are a sister concern company of Merchant Machinery Mart