Hydraulic Press Machine, Mumbai, India

Hydraulic Press Machine is one of Hemco all labeled as Hydrobend Company's main product and we are the primary authorized dealers and agents of these machines.
Contact Us For Price Or Queries. We are located in Mumbai, India
Hydraulic Press Machine Mumbai India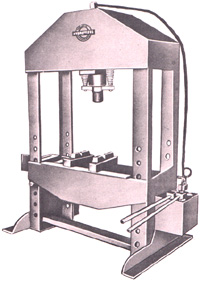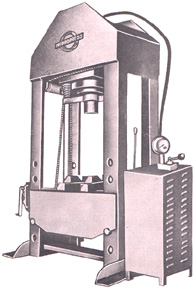 All steel and metal construction hand or motorized hydraulic presses are can be used for embossing, pressing drawing, broaching, straightening, bending, riveting, breaking, jointing, opening etc. in all types of industries. This machine has been provided with two stage hand pump. The first model which has low pressure pump is used for rapid advance of position at low pressure. The high pressure cylinder is provided with a bronze lining and is used for slow advance at high pressure, motorised models are supplied with suitable AC 440/3/50 electric motor & starter. The frame is of heavy welded construction.
Hydraulic Press Machine Specifications Mumbai India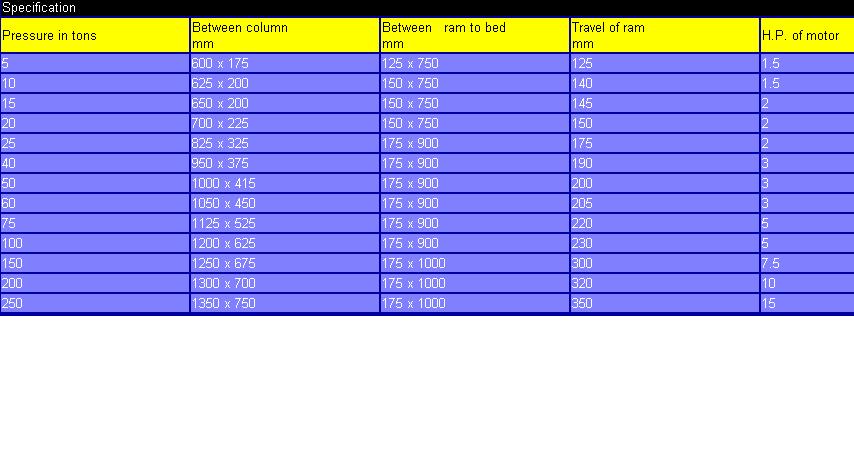 Contact Us For Price Or Queries. We are located in Mumbai, India