Milson Wood Cutting Vertical Bandsaw Machine, Mumbai, India
Milson Brand Wood Working Bandsaw Machine – Our Brand Logo.


Merchant Machinery Mart are the privileged agents of MILSON brand Bandsaw machines. We are the dealers and distributors of Milson Wood Cutting Bandsaw Machines all over India, Mumbai. We are the only agent of "MILSON" brand of Bandsaw Machine all over Maharashtra, Mumbai. Merchant Machinery Mart has been the agent for distributing "MILSON" brand vertical band saw machines since last 15 years and we have carved a niche by offering excellent service and support for this bandsaw machine. "MILSON" Bandsaw machines are well known all across India and is a very famous brand. We are the proud and the sole distributors of this machine. These band saw machines are available in various sizes and are made in casting body as well as steel body. The special features of this bandsaw machine like the dynamically balanced wheel, a special table with 45 degree right and 10 degree tilt for bevel cuts and strong upper and lower blade guide system make life easy and safe.
The Milson Brand Wood Working Bandsaw Machines are sturdy and reliable. These Bandsaw Machine have been our product of sale since 25 years now and we are proud to say that it has not disappointed any of our prestigious clients. In Wood Working Machinery Bandsaw Machine is one of the most used and sold machinery. Please do contact us if you have need of any size of Bandsaw Machine.
Contact Us For Price Or Queries. We are located in Mumbai, India
Milson Wood Working Bandsaw Machine Casting Body Bandsaw. This Bandsaw Machine is available in ready stock in 12 inch, 15inch and 18inch sizes with us.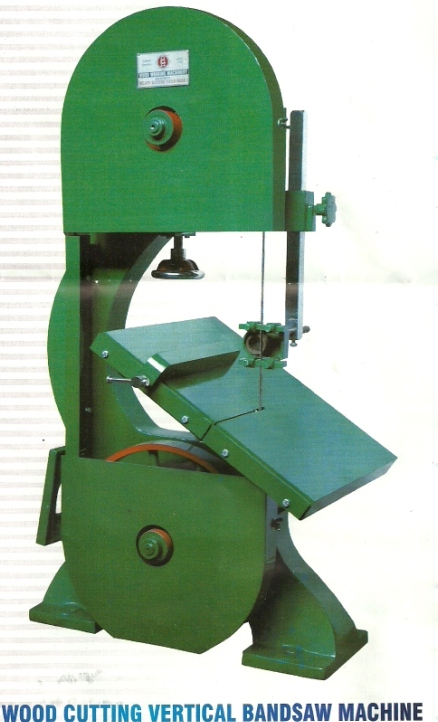 Milson Wood Working Bandsaw Machine Steel Body Bandsaw, Mumbai, India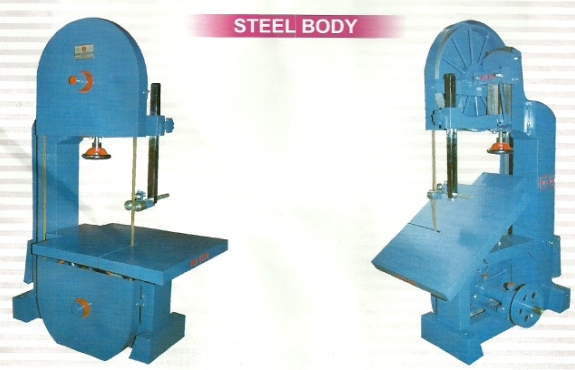 Milson Wood Working Bandsaw Machine Casting Body Bandsaw, Mumbai, India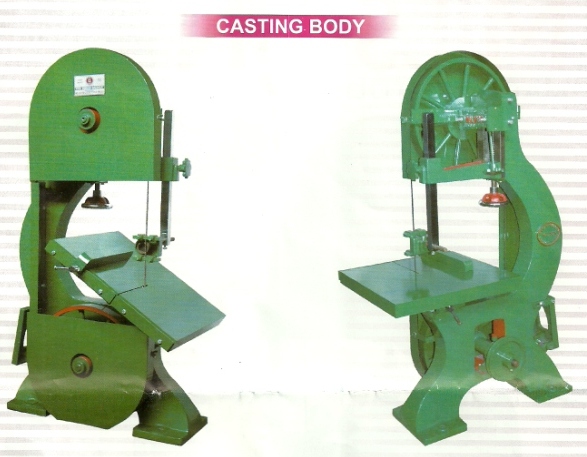 Contact Us For Price Or Queries. We are located in Mumbai, India
Special Features Of the Wood Working Bandsaw Machine, Mumbai, India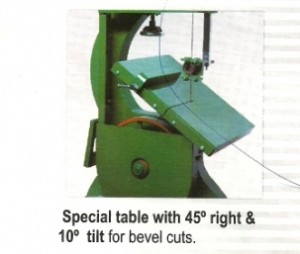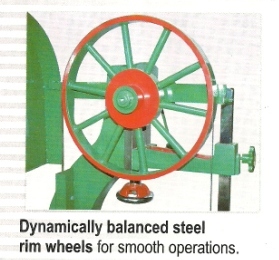 Special Features Of the Wood Working Bandsaw Machine. Screw Assembly Details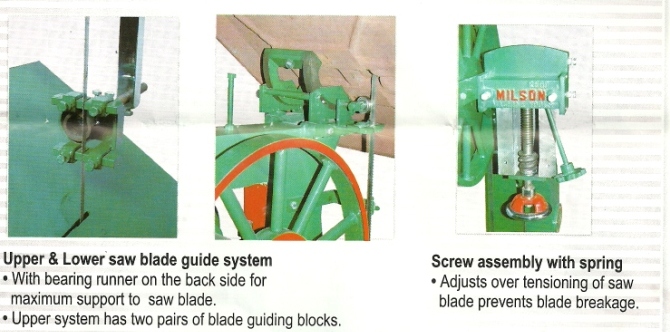 Dimension And Sizes Of All The Parts Of Wood Working Bandsaw Machine, Mumbai, India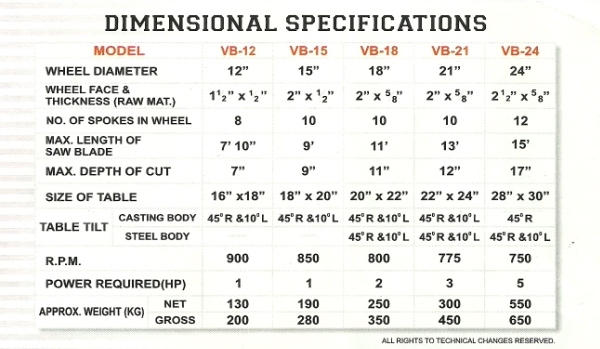 Contact Us For Price Or Queries. We are located in Mumbai, India